Op 25 maart 2023 vindt de Puchshop Racing Cup Proloog plaats op het Circuit Staphorst. Tijdens deze demodag kun je de trainingen van het Puch racen bekijken en zelf kennis maken met deze unieke sport!
Zo kun je genieten van de demo's van oude SOBW Puch racers en meekijken bij de trainingsraces voor de Expi en Standaard klasse. Daarnaast is de paddock toegankelijk voor publiek en kun je je laten informeren door de Puchshop Racing coureurs over alles wat met Puch racen te maken heeft.
Een unieke kans voor liefhebbers van brommers en racen
Kijken is leuk, zelf doen is natuurlijk veel leuker! Daarom hebben we dit jaar een slalom en langzaamrijden challenge waaraan je kunt deelnemen met je eigen brommer!

De slalom challenge vereist behendigheid en snelheid terwijl je door een parcours van kegels en bochten manoeuvreert. De langzaamrijden challenge test je controle en balans terwijl je zo langzaam mogelijk over een smalle strook rijdt zonder te stoppen of de grond te raken.

Kortom, de Puchshop Racing Cup Proloog is een evenement dat je als Puch liefhebber niet mag missen. Schrijf de datum in je agenda en kom langs om te genieten van een dag vol spektakel en unieke ervaringen. Of je nu wilt kijken, meedoen of meer informatie wilt krijgen, het is allemaal mogelijk tijdens deze geweldige demodag.
Het circuit is geopend vanaf 11:00 uur voor publiek.

Evenemententerrein "De Tippe""
Viaductweg 1 7951 AZ Staphorst (NL)
Zien we jou 25 maart? 🤩
ENGLISH BELOW ———————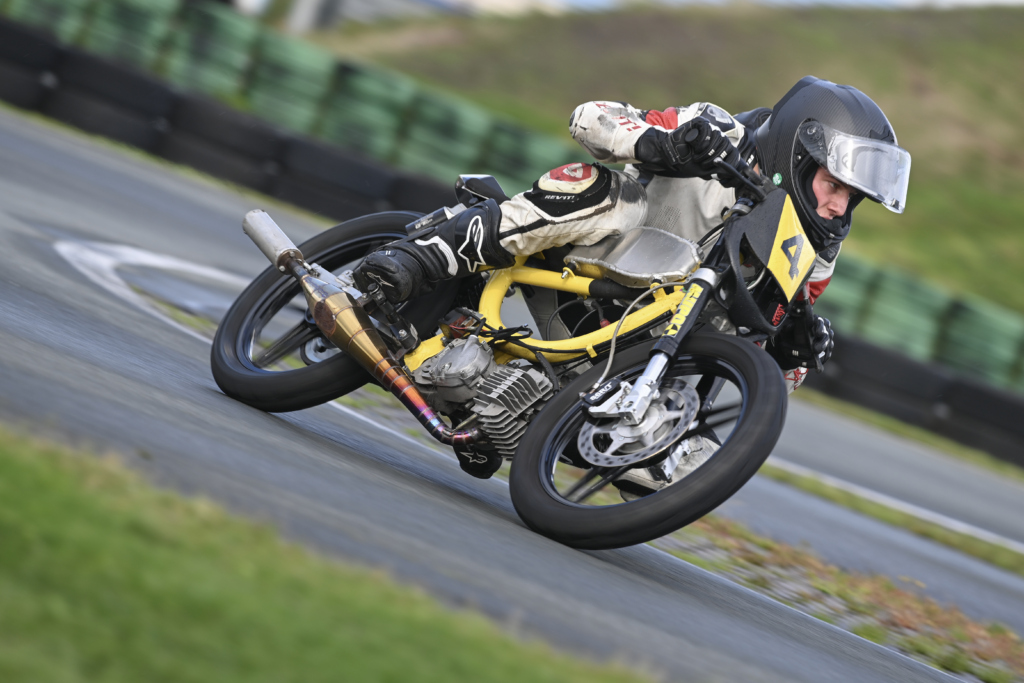 On March 25, 2023, the Puchshop Racing Cup Prologue will take place at Circuit Staphorst. During this demo day you can watch the Puch racing training sessions and get to know this unique sport yourself.
You can enjoy the demos of old SOBW Puch racers and watch the training races for the Expi and Standard class. In addition, the paddock is accessible to the public and you can be informed by the Puchshop Racing drivers about everything that has to do with Puch racing.
A unique opportunity for moped and racing enthusiasts
Watching is fun, doing it yourself is of course much more fun! That's why this year we have a slalom and slow driving challenge that you can participate in with your own moped!
The slalom challenge requires agility and speed as you maneuver through a course of cones and turns. The slow speed challenge tests your control and balance as you drive as slowly as possible along a narrow strip without stopping or touching the ground.
In short, the Puchshop Racing Cup Prologue is an event that you should not miss as a Puch enthusiast. Write the date in your diary and come along to enjoy a day full of spectacle and unique experiences. Whether you want to watch, participate or get more information, it's all possible during this great demo day.
The circuit is open to the public from 11:00 am.
Will we see you March 25? 🤩